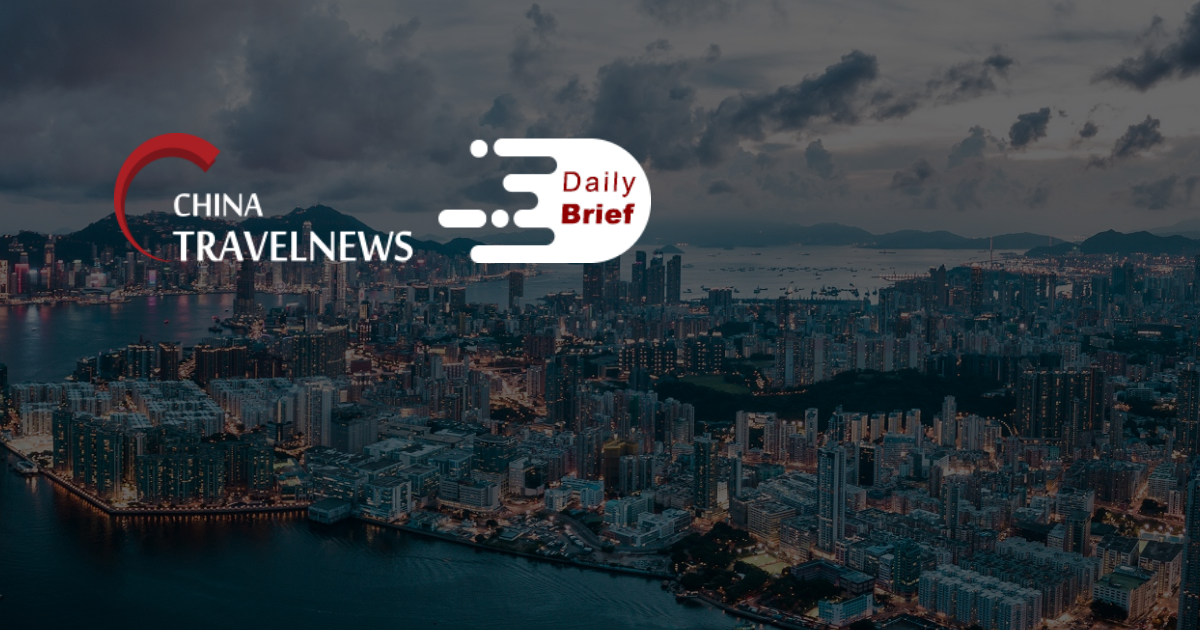 Top Japan chefs group to open Japanese cuisine theme park in China
>> A group formed by top Japanese chefs will open a theme park in China as part of efforts to further popularize Japanese food culture in the world's second-largest economy. Chefoodo said in a recent press release that it would collaborate with leading Chinese food conglomerate Bright Food (Group) Co. to bring the interactive facility to life, providing visitors with the opportunity to learn about and sample different styles of Japanese cuisine.
Hong Kong weighs cutting hotel quarantine to five days or less
>> Hong Kong is considering reducing mandatory hotel quarantine for overseas arrivals to five days or less, down from seven days, according to the city's health chief. During the two-day home isolation period that follows, visitors will be required to use a so-called yellow health code and refrain from visiting high-risk venues, Secretary for Health Lo Chung-mau said in an interview with Now TV on Saturday. They may also have to complete RAT tests every two days, he added.
China's aircraft leasing hub sees growing business
>> Aircraft leasing is increasingly becoming the preferred option in the global civil aviation industry. In China, out of 4,054 registered passenger planes by the end of 2021, 62% were leased, up from 35% in 2010, statistics showed. By 2021, 15 Chinese-funded aircraft lessors were among the world's top 50, up from just one in 2009. ICBC Aviation Leasing now has business with more than 80 airlines in 38 countries and regions.
Sichuan Airlines restarts Helsinki-Chengdu flights
>> Starting from July 29th, 2022, Chinese carrier Sichuan Airlines resumed its operations between Chengdu Shuangliu International Airport (CTU) and Helsinki International Airport (HEL). The route is operated by Airbus A330 aircraft once a week on Fridays.
Outdoor allure to boost RV sales, experts predict
>> China's recreational vehicle market showed a downward trend in the first half, but industry experts believe an explosion of demand will come in the future. According to the China Passenger Car Association, a total of 5,155 RVs were sold nationally in the first half of this year, down 12% year-on-year. Sales in June reached 1,318 units, down 11% compared with June 2021. The figures reversed the growth momentum seen since the segment began to boom in 2021, against the backdrop of consumption stimulation and the lingering COVID-19 pandemic.
Shanghai Museum launches major 2022 exhibition revealing the essence of Chinese civilization
>> The Shanghai Museum launched The Making of China: the Civilization of the Xia, Shang and Zhou Dynasties on Saturday. Featuring more than 300 rare Chinese relics, the exhibition is one of the museum's largest of the year. As a show introducing China's origin, it has captured the attention of the public, leading to tickets selling out quickly.
Upgraded farmhouses winning Jizhou more visits
>> Jizhou district in the city of Tianjin, North China, has become a destination for guests looking for boutique bed-and-breakfasts, according to local officials. Starting in 2020, the district has upgraded a good number of farmhouses. To gradually change farmhouse owners' business strategy, which aimed to earn more by receiving more guests, the local government crafted guidelines for B&B designs and ratings.