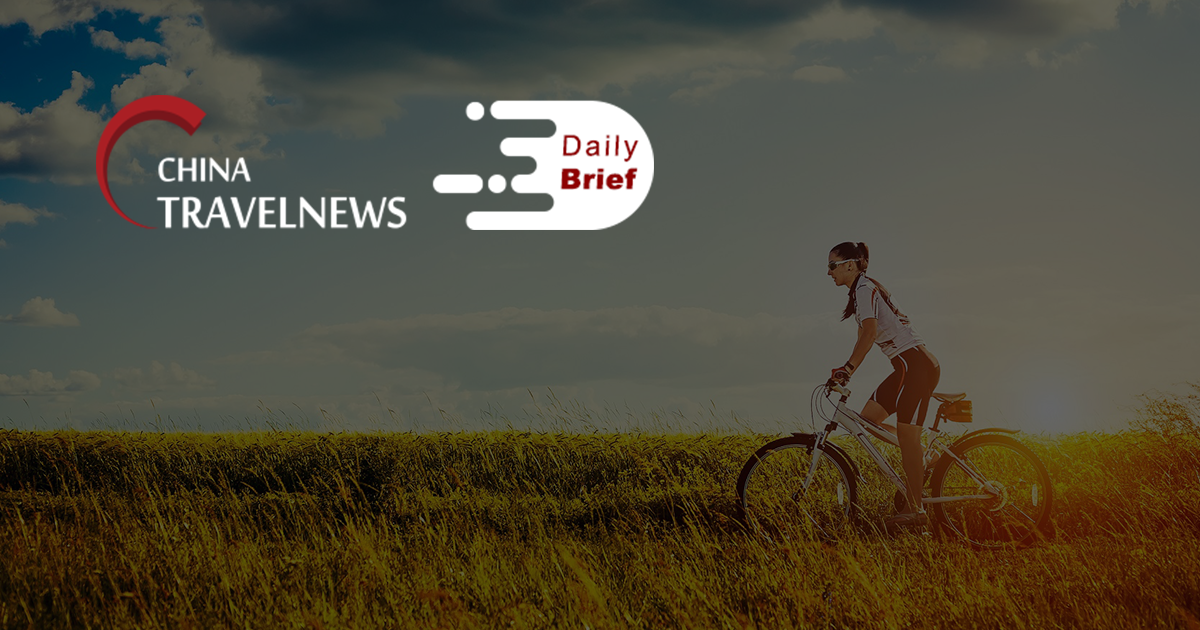 Guangzhou reports new local case related with quarantine hotel
>> Southern Chinese city Guangzhou reported one new local COVID-19 case on Friday. The case was caused by Delta variant, and is linked to a transmission chain from an imported overseas case at the quarantine hotel where the patient works, Guangzhou authorities announced at a press conference on Saturday.
Hong Kong adds Singapore, Iceland to list of high-risk nations, Cathay Pacific cancels 23 more flights
>> Hong Kong has added Singapore and Iceland to its list of high-risk countries after they recorded Omicron Covid-19 variant infections, forcing city residents returning from either nation to undergo 21 days of quarantine beginning next week. The fluctuating travel rules and greater regulatory uncertainty prompted Cathay Pacific to cancel a third of its Friday flights amid the fallout over Hong Kong's planned tightening of aircrew rules to prevent Omicron from seeping into the community.
Swiss International cuts Hong Kong flights over quarantine rules
>> Airline follows British Airways and Cathay Pacific in cutting flights in response to the city's strict quarantine rules. Swiss International Air Lines has temporarily suspended flights to Hong Kong until December 11 due to tightened quarantine restrictions for crew members, the Swiss unit of German group Lufthansa said on Saturday. The move affects four flights from Zurich in all, a spokesperson said.
Cathay Pacific to merge Marco Polo Club and Asia Miles programs
>> Cathay Pacific has confirmed plans to merge its Marco Polo Club and Asia Miles programs from next summer. Earlier this year the group launched a new overarching 'Cathay' brand, which would lead to "a refreshed customer relationship program" in the first half of 2022.
Hong Kong slid eight spots in world's top tourist destinations ranking
>> Hong Kong's stringent "Covid-zero" approach has made the city slide eight spots to 49th in a global ranking of the world's top 100 tourist destinations. The Top 100 City Destinations Index 2021 -- released last Thursday (Dec 2) -- researched over 110 cities across 86 markets, with the top 100 featuring in the final ranking.
La Quinta by Wyndham brand to debut in China
>> Wyndham Hotels & Resorts announces the imminent debut of the La Quinta by Wyndham brand in China with the opening of La Quinta by Wyndham Weifang South scheduled for late December. The arrival of La Quinta by Wyndham in China marks the latest stage of its global development strategy, and the latest addition to its Asia Pacific portfolio, which comprises over 1,600 hotels across 20 markets.
Hong Kong Disneyland's eCommerce director to step down
>> Hong Kong Disneyland's eCommerce director John Sinke has announced his departure on LinkedIn, while he will take up another position at "another Disney entity" in January. Sinke joined Hong Kong Disneyland as marketing and customer engagement director in November 2017.
New ferry between Taiwan and Matsu sells out tickets fast
>> In just five days following the announcement of a new fast ferry that will go between Taiwan and the Matsu Islands beginning in April, over 80% of the tickets for April and May were booked. The general agent of the new fast ferries operated by North & South Shipping Co, ezTravel Co, had announced that from April, tourists and Matsu residents will have a new transportation option, CNA reported.
Chinese rocket launch startup pioneer explains the future of space travel
>> Space travel will only be "a game for rich people" if its cost can not be reduced, said a founder at a Chinese rocket launch startup on Friday. "If every trip to space costs $1 million, it won't be a commercial market," Cheng Wei, founder of Chinese space company Rocket Pi said at the Beyond Expo event held in Macau.