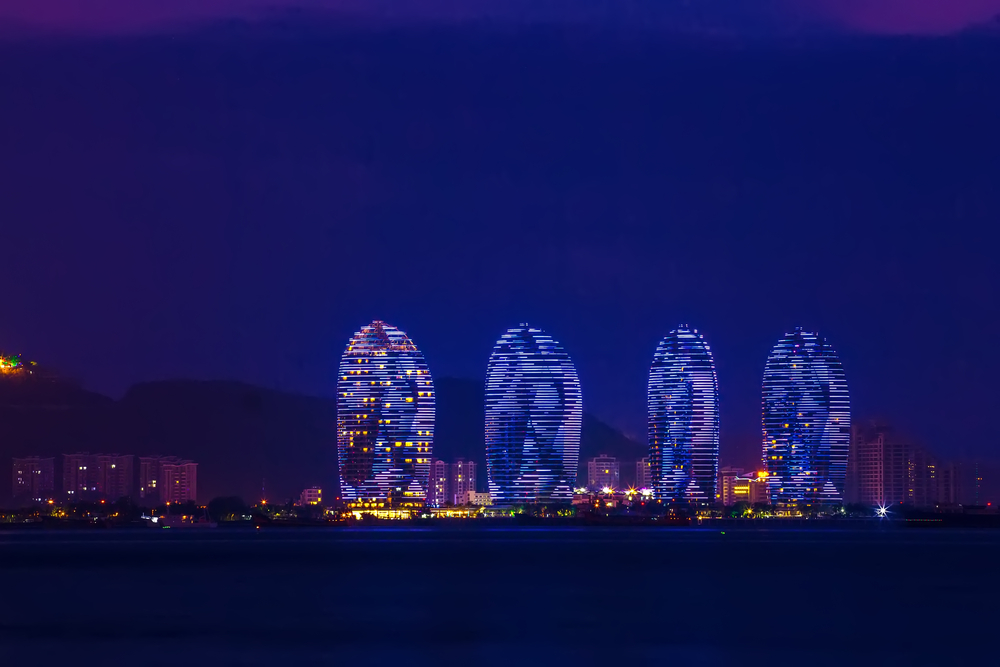 Sanya prepared a special romantic night tourism program for the guests of the island during the Lunar New Year of the White Ox, announced the local administration on Monday.
On the municipality's WeChat page, the authorities advise tourists to visit a number of attractions that are especially beautiful at night, when city lights and festive lights come on.
In addition, visitors are strongly recommended to take an evening stroll through the Lingchunling (Spring Range) forest park, which is located on a natural hill and is well suited for people who prefer activities.
One of the important attractions located in the very center of Sanya and very popular with holidaymakers is the Phoenix Ridge. There is a landscape tourism zone called "Haishi Shanmeng" ("Oath of the Sea and Oath of the Mountains").
The visitors should see with their own eyes the illuminating composition of the international hotel Atlantis, visit the National Park of Rice Plantations, where modern 7D holograms allow to see three-dimensional images created by advanced chiaroscuro technologies.
Tourists are also advised to visit the Luchen Lantern Festival, which attracts tens of thousands of people daily. In addition, the local administration recommends vacationers to visit the night theme park "Haichan - Sea of Fantasy Entertainment". During the holidays on the occasion of the Lunar New Year, its program was significantly expanded.
Read original article