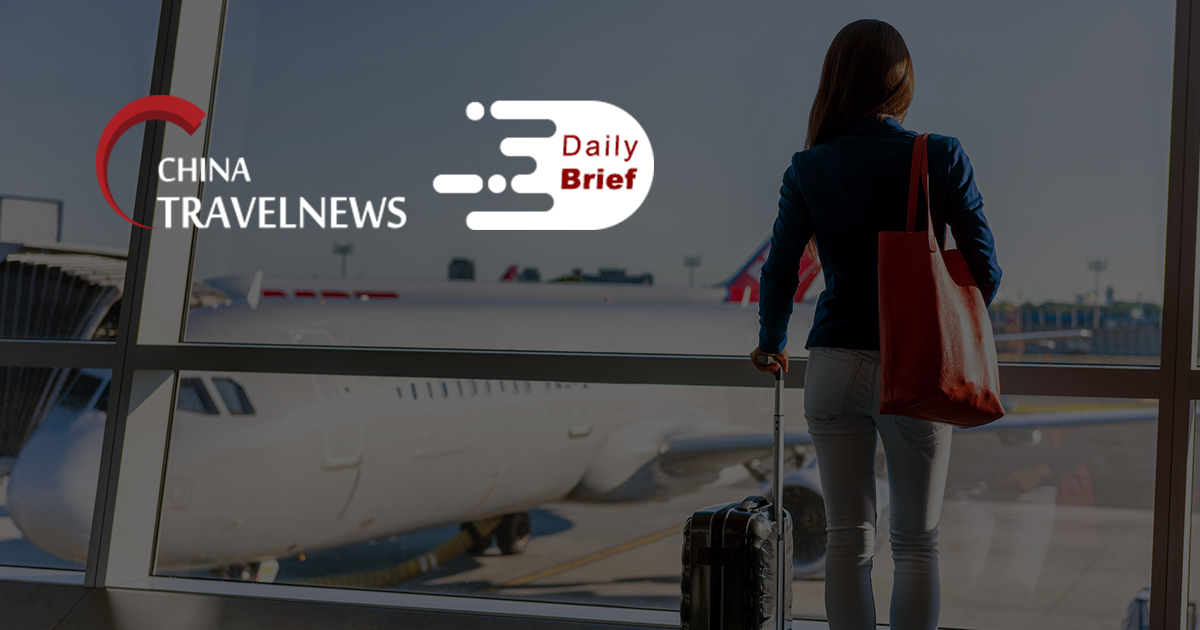 Shanghai reports new coronavirus case in airport worker
>> China's financial hub Shanghai said on Monday it had discovered one new confirmed coronavirus case involving a 51- year-old man who carried out transportation work at the city's Pudong Airport. The case comes as Shanghai is hosting the China International Import Fair (CIIE), a major import fair aimed at highlighting China's openess to trade. The event begun on Nov. 5 and is set to end on Tuesday.
Marriott bounces back as activity in China surges
>> Marriott saw dramatic improvement in the third quarter as travel demand rebounded in China. But Marriott President and CEO Arne Sorenson said the recovery remains bumpy, and reinstated lockdowns in Europe and elsewhere could clip bookings. Average occupancy at hotels in China hit 61% during the quarter, down just 10% from a year ago. That has roared back from February, when occupancy stood at 9%.
Hyatt's outlook in China, US hinges strongly on virus
>> Hyatt Hotels Corporation President and CEO Mark Hoplamazian said business in China is "extremely encouraging", and that country has seen a demonstrable increase in group business, particularly fueled by product launches. Occupancies in Greater China excluding Hong Kong, Macao and Taiwan "have reached pre-COVID levels as the rebound in domestic travel has fully replaced inbound travelers," Hoplamazian said at the company's third-quarter earnings call.
Casa Cook enters Chinese market with first project signed
>> Casa Cook, Thomas Cook's boutique beach resorts brand which is now under the umbrella of Fosun Tourism, has entered the China market with its first project signed recently at the China International Import Fair (CIIE). The Chinese conglomerate acquired the iconic British travel brand last year after Thomas Cook's liquidation.
Yunjiu Technology raises USD 7.45 million in bid to promote smart hotel solutions
>> Yunjiu Technology, a smart hotel technology solution provider founded just last month, has secured RMB 50 million (USD 7.45 million) in its angel round financing. Yunjiu Technology is now integrating hotel resources in lower-tier cities and intends to penetrate these markets.
Chinese airlines shunning some deliveries of Airbus aircraft
>> Chinese airlines are shunning some deliveries of Airbus aircraft, citing fears of coronavirus infection for their staff in the latest tussle over efforts to keep delayed deliveries on track despite the pandemic, industry sources said. Airbus has pushed Chinese airlines to take delivery of jets now that the domestic market has rebounded to pre-COVID levels. But many airlines are using the pandemic as an excuse to delay deliveries, said one source with direct knowledge of the matter.
Air China leads Safe Travel Score among Asia Pacific airlines in October
>> Air China emerged as the leading carrier in Asia Pacific with a Safe Travel Score of 4.1 out of 5, having carried out various traveler health and safety initiatives. Air China was among the first carriers globally to resume domestic services after the COVID-19 outbreak grounded its fleet earlier in 2020. While the airline had basics covered such as mandatory face masks and sanitizers for passengers on their journeys, it also initiated fogging of the aircraft before or after every flight.