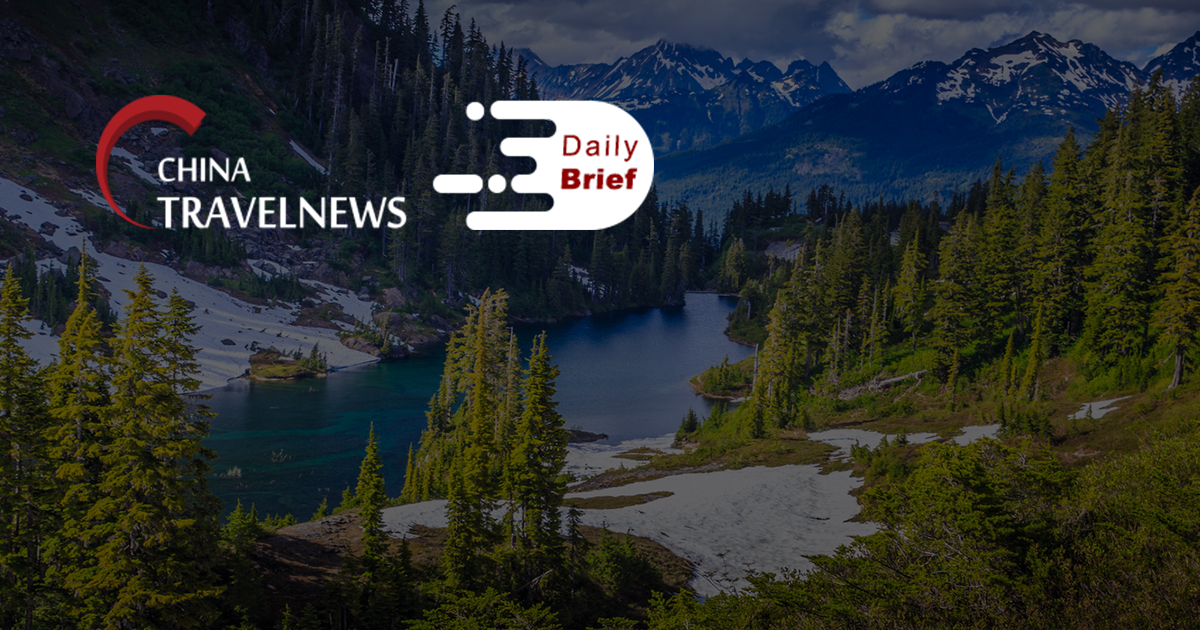 U.S. has canceled over 1,000 visas for Chinese nationals
>> The United States has revoked visas for more than 1,000 Chinese nationals under a presidential measure denying entry to students and researchers deemed security risks, the State Department said on Wednesday, a move China called a violation of human rights.
Huazhu Group files prospectus for secondary listing in Hong Kong
>> Nasdaq-listed Huazhu Group is planning a secondary listing in Hong Kong, joining the list of Chinese firms seeking to tap the home market. The multibrand hotel group in China that counts Accor SA and Trip.com Group as its shareholders didn't mention the timing or the size of the deal in the draft prospectus. But in a separate filing to SEC, Huazhu said it's offering 20,422,150 ordinary shares, and the maximum offer price for the Hong Kong public offering is HKD 368.00, or USD 47.48. That means Huazhu will raise no more than USD 970 million through the second listing in Hong Kong.
World's top 10 airline stocks are all Chinese, except IndiGo
>> A Bloomberg gauge of the airline sector shows nine of the world's top 10 airline stocks over the past three months are Chinese, with all but Air China shares posting double-digit gains. The odd one out is InterGlobe Aviation, which operates India's biggest carrier, IndiGo. The top performer is low-cost carrier Spring Airlines Co., which has climbed 22%. Chinese carriers haven't been immune to the crisis, but they've managed to recover much faster thanks to a vast domestic market and the removal of travel curbs as the outbreak there was brought under control.
Absent Chinese tourists impact western luxury
>> The luxury sector just had one of its worst quarters on record. There's a silver lining: double-digit sales growth in China. According to Bain & Company, Chinese consumers made 27% of their luxury purchases in China in 2018, up from 23% in 2015. That means almost three-quarters of luxury purchases were made overseas before the pandemic. But now the pandemic has closed borders and tarnished the allure of studying abroad. Therefore, it's understandable that retailers and analysts might fear for the luxury sector without Chinese spending.
Air Macau to boost flights to mainland from late Sept
>> Macau's flag-carrier airline, Air Macau, will later this month resume flights to a number of cities in mainland China, coinciding with the return nationwide on September 23 of the Individual Visit Scheme (IVS) for tourists. The airline is planning to increase the number of flights per week to mainland destinations in October to 230, from the current commitment of 54 per week.
Tourists help Wuhan regain its normality
>> Wuhan, once hit hard by COVID-19, has returned to its normal rhythm as the provincial capital of Hubei has seen its passenger volume surge following the dialing back of its epidemic lockdown five months ago. The number of passenger trips in and out of Wuhan from Aug 8 to Sep 8 increased more than fourfold compared with the first month after the city's lockdown was lifted on April 8, according to Beijing-based online travel-service provider Qunar.