The China Outbound Tourism Report 2017 published by China Tourism Academy on October 13 indicates that the growth of outbound travel volume and consumption of Chinese tourists were showing signs of slowing in 2016. Up to 122 million mainland Chinese travelers traveled overseas in 2016 and spent USD 109.8 billion, up 4.3% and 5.07% respectively.
Tourist destinations
Chinese tourists were traveling to longer-haul destinations, and tourism growth along the "Belt and Road" regions had strengthened cultural communication and exchanges. The top 10 destinations for mainland Chinese tourists in 2016 were Hong Kong, Macao, Thailand, South Korea, Japan, Vietnam, Taiwan, the United States, Singapore and Malaysia, indicating that neighboring countries and regions were still the most popular destinations. The proportion of outbound travel to destinations outside of Chinese territories went up nearly 5 percentage points, from 26.72% in 2015 to 31.24% in 2016. The number of tourists visiting the "Belt and Road" countries increased significantly to around 50 million in 2016.
Source markets
With economic growth being the major driving force of outbound tourism, outbound tourism from western China and "new first-tier cities" in China is becoming more active. The report shows outbound tourism is closely correlated with per-capita disposable income, visa accessibility and other factors. As there are more international flights and visa centers, the number of outbound tourists from new first-tier cities such as Hangzhou, Chengdu, Nanjing, Tianjin, Wuhan, Chongqing, Xiamen is registering rapid growth, and the consumption of the travelers from these cities is comparable to those from Beijing, Shanghai, Guangzhou and Shenzhen.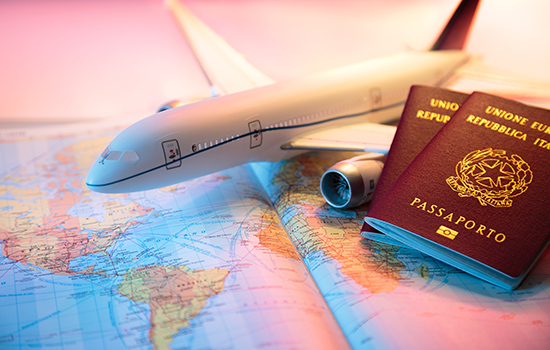 Destination activities
As for destination activities, Chinese tourists are shifting away from shopping to sightseeing. The report shows that outbound tourists travelling abroad for the first time account for a majority of the total, and sightseeing and leisure vacation are identified as the main purposes. There are more female than male among outbound travelers. Most people travel with their friends and families. They pick destinations with sightseeing appeals. An increasing percentage of the Chinese tourists are demanding more flexibility with schedules and turn to semi-independent tours and private groups, as they're no longer satisfied with regular routes and itineraries. Most of the independent tourists book their flights, hotels and visiting routes online. Most tourists are upper middle class. About 75% of them spend RMB 5,000-20,000, and the mid-range hotels and economy hotels are preferred. The bulk of the spending is on shopping, tour cost, dining and attraction tickets, but shopping expenditure is lowering in proportion.
Tourist satisfaction
The report also shows that Chinese tourists are indicating higher satisfaction towards either tourism services or destinations, especially in countries like Vietnam, Cambodia and South Africa. The top 10 destinations where tourists rated with the highest satisfaction rates are Singapore, New Zealand, the United States, Japan, South Korea, Australia, Indonesia, Vietnam, Canada and France.
The report concluded that the potential of Chinese mainland tourists is going to be further unleashed as Chinese tourists are recognized as key contributors to the economies of the destinations, and internal factors such as macroeconomic environment, infrastructure and market policies continue to improve. As the tourism market matures, tourism demand will continue to diversify. New technologies and policies concerning sharing economy and payment methods will also effectively expand tourism supplies.