Travel tech provider Open Destinations has acquired tour operator itinerary mobile application Tineri.
Terms of the deal to purchase a majority stake in the company have not been disclosed.
Tineri was created in Thailand in 2016 as a means for tour operators to offer a mobile application to customers during their trip.
It lets travellers access their itinerary, view routes on maps and obtain information about destinations.
Operators can also collect real-time ratings from customers about their trips.
Open Destinations plans to market the service to its own tour operator customer base and, eventually, integrate up-sell tools through the app.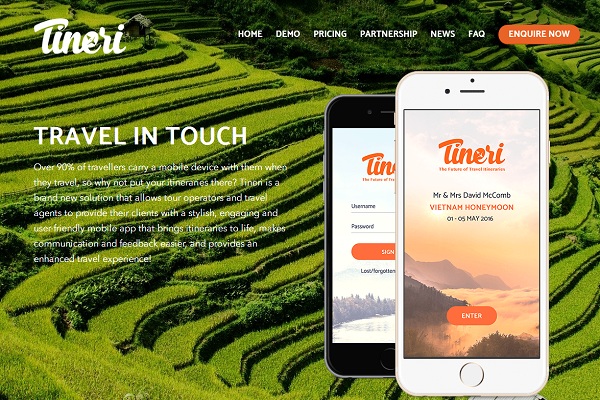 Tineri is available on both iOS and Android platforms.
Kevin O'Sullivan, CEO of Open Destinations, says:
"Tour operators want to engage more fully with their customers. Tineri allows them to offer a fantastic looking mobile application that keeps their customers informed and provide high levels of service throughout the trip.
"Tour operators who invest in an app like Tineri can reinforce their brand and build customer loyalty."
Read original article