An 820 sq ft Chow Tai Fook-branded shop will open later this year at the outlet of Japanese duty-free store operator Laox in Shinjuku – one of the Chinese visitors' favourite shopping destinations in Tokyo.
This move follows several years of losing business in Hong Kong, with the jeweler's sales slipping 25.7% in the six months to last September.
Chinese visitor numbers to Japan continued to climb, hitting 24.04 million in 2016, up 22% from the previous year. By contrast, the number of mainland travelers to Hong Kong fell for a second year, dipping 4.5% last year.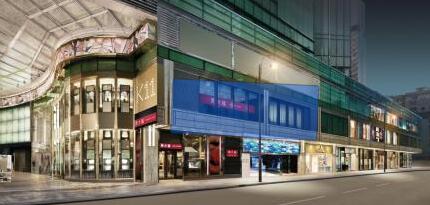 Mainland Chinese also appear to be bigger shoppers in Japan, splashing out an average of 227,821 yen (HK$15,400) per person last year, while the figure for Hong Kong was only HK$6,602.
CLSA senior analyst Mariana Kou said it made sense for local retailers to expand into destinations frequented by mainland visitors to meet their demand.
But she questioned whether local brands' overseas stores could capture international customers other than Chinese due to their limited global awareness.
The jeweler currently operates 19 overseas shops among its 2,326 stores.
Read original article