Shenzhen-based island trips startup Qulv announced on January 5 that the company has raised USD 40 million in its B-round funding.
The round had Kaitai Capital as lead investor and was also participated by Yuantai Investment Partners Fund and Chuangshi Finance.
Qulv secured USD 20 million in its A-round financing in October 2015.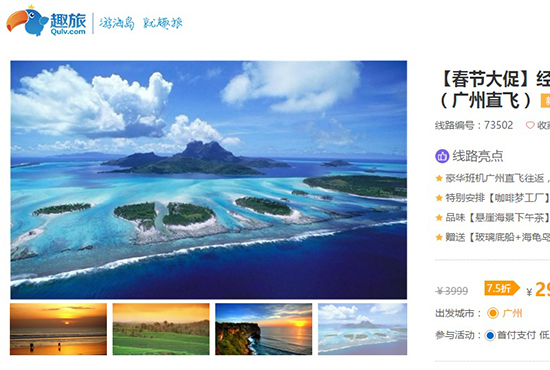 The company was founded in March 2012, and started off in organizing high-end individual trips to overseas island destinations. It later introduced a model of connecting chartered flights and ground handling, and linked up with more than 20 destination countries to introduce a total of 10,000-plus itineraries to over 50 island destinations.
Guangzhou-based Cheer U Island, also a player in island tours, received RMB 12 million in its A round in November 2016, which boosted the company's value to more than RMB 100 million. (Translated by Jerry)