Louis Vuitton has closed three of its stores in China, including what was its first outlet in the southern city of Guangzhou, and is expected to shut several more across the country in coming months, according to people familiar with the matter.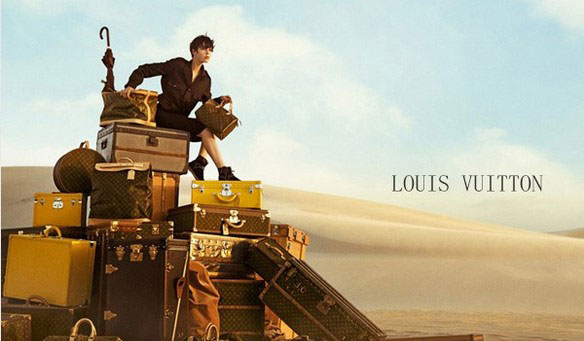 The closures by the most recognised high-end brand in China are just the latest sign of woes in the country's luxury sector, which has been hit by a slowing economy and a three-year-long anti-corruption and anti-extravagance political campaign.
"According to my information, 20 per cent of Louis Vuitton's stores in China will have disappeared by mid-next year: that is a closing rate of about one store per month," said Emmanuel Hemmerle, managing partner at Emmanuel Hemmerle, a leadership consulting company based in Shanghai.
The store closures in the cities of Guangzhou, Harbin and Urumqi will leave LV with about 50 stores across the mainland, many of them in smaller cities that are struggling with a pronounced slowdown in growth.
News of LV's move comes as a new report by US-based think-tank The Demand Institute, and its parent institution The Conference Board, claims that multinational companies have been fooled into investing too much in the wrong Chinese cities. According to the report: "Overly optimistic growth and consumption projections for China have misled foreign investors," the report found. "Most Chinese citizens have a long way to go before entering the middle class."
Until recently, rust belt cities such as Harbin and Shenyang that have been particularly affected by China's slowdown each had two or three LV stores and it is locales such as these where the French brand is planning to close outlets, according to people familiar with the matter.
Louis Vuitton said on Monday that it "will continue investing in China in the current store network in order to enhance the level of experience we wish to offer to our clients".
It added that it opened a store in Beijing and another in Hangzhou earlier this year, before the current round of closures.
Executives at parent company LVMH said last month that demand from Chinese customers for all of their products in all countries around the world was flat after growing at double-digit rates in the first six months of the year.
That news will worry all global luxury brands since the fall in luxury buying inside China has so far been partly offset by a big increase in purchases by Chinese tourists travelling abroad, particularly to Japan and Europe.
The LVMH executives blamed stock market turmoil in China in July and August for the weak Chinese buying.
They also acknowledged that overall sales of their products in Asia, excluding wines and spirits such as Moet champagne and Hennessy cognac, fell by more than 9 per cent in the third quarter with sales in China of LV in particular "suffering".
"We may be closing down a couple of stores in China where we have two stores in second-tier cities," Jean-Jacques Guiony, chief financial officer of LVMH, said on the sales call last month.
Many western luxury brands, led by LV, expanded rapidly in China over the past decade in an attempt to capitalise on the country's burgeoning population of "bao fa hu", as the nouveaux riches are called.
But the anti-corruption campaign in late 2012 has dented demand for all types of luxury goods, long popular as bribes and gifts for government officials.
Some brands, particularly LV, have also fallen out of favour among China's increasingly worldly and sophisticated consumers, who see them as commoditised and overpriced.
"To a certain extent LV has been suffering from brand overexposure. Having so many stores in China and particularly in these lower-tier cities doesn't make sense economically but is also not very good for the brand," said Torsten Stocker, partner at consulting group AT Kearney.
Just 18.8 per cent of survey respondents in China's first-tier cities such as Beijing, Shanghai and Guangzhou said LV was the luxury brand they most aspired to own, compared with 38.3 per cent of consumers in smaller, poorer cities, according to data from FT China Confidential.
Read original article