Tnooz, Janet Gerhard, founder of Hospitality Gal - There's no denying there has to be a high level of trust in the guest-hotel relationship. After all, there aren't many other industries that involve you getting naked to experience some of their products and services.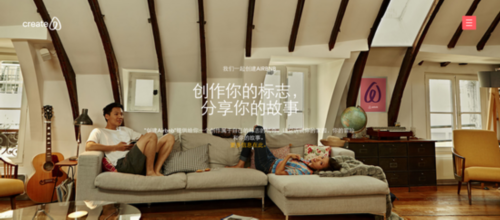 But, according to the AP-GfK General Social Survey, Americans' trust in each other has diminished. Half of us trusted each other in 1972 – recent research suggest that's dropped to one-in-three.
But isn't the entire premise of a shared economy built on trust?
Trust is foundational to any brand. In our industry, most hotel brands garner trust about the reliability of the experience they provide.
Yet brands are often seen as indistinguishable and conformist, especially within their respective segments.
Reliability may be terrific in many circumstances, but it doesn't scream experiential. And while the industry has spent the past two decades striving for uniformity, our customers' expectations now go beyond the amenities we offer. Travelers today are looking for authentic experiences.
Which is where the peer-to-peer accommodations are winning. In 2014, 14% of travelers used some form of a home-sharing site to rent a house, condo or something similar (GlobalWebIndex). And this number is expected to rise. As Reuters recently reported, Airbnb is expected to double its nightly bookings from 40 million in 2014 to 80 million in 2015.
Some of you may be thinking regulatory issues that still need to be resolved are barriers to a major coup from the alternative accommodations. Wake up. Regulations aren't likely to really slow the growth of these new models. Public demand is in the sharing economy's favor.
Currently, Airbnb has more than two million listings worldwide, with about 25% of them in the US. To put this number in perspective, US hotel lobbying group AHLA reports that in 2014 there were nearly 53,000 properties offering about 4.9 million guestrooms.
In places where Airbnb has established a presence, The Economist reports that revenues of budget hotels have dropped by 5% in two years. If Airbnb were to keep growing at its current rate by 2016, the drop could be 10%.
Given their high fixed costs, many budget hotels can't afford to compete. Some might go into the red.
Are you experienced?
Here are some personal experiences I think are relevant.
It's Parents' Weekend at Penn State University. An online travel comparison site has no rooms listed within an hour's drive of State College, PA. The school's microsite has two independent hotels with limited accommodation charging $469 for two double beds.
But I'm traveling with six people spanning three generations. So that won't work. Yet on peer-to-peer platforms I can find multiple listings, with full house availability, at an equivalent price tag.
A friend arranged a mini-reunion in NYC and booked us somewhere to stay via a peer-to-peer platform. The place was terrific and, for the money, a much better option than available hotels in the neighborhood. This was a discretionary leisure trip which might not have happened without the peer-to-peer option. So it's not really relevant for business.
Actually, it is.
I'm on the road for business about 100 nights a year. Most recently I stayed at a suites property by the airport. There was nothing unique about this travel experience, unless you count the undercooked salmon on my Caesar salad.
But having been exposed to an alternative thanks to my NYC pal, I'm now more apt to consider staying somewhere else next time, something more experiential. This may become a habit in my professional sphere, not just personal.
It's not just for me. Employees of five hundred firms signed up for Airbnb's business travel service within 24 hours of its launch.
A month later, employees at more than 1,000 companies had signed on. That means that the promise of "redefining the comforts of business travel" has a wider appeal than initially anticipated.
What's more, travel management specialist Concur reports that 48% of business travelers plan to use peer-to-peer sharing in the next year.
Learning lessons
Hoteliers have a lot to learn from the peer-to-peer platform.
I'm reminded of the emergence of boutique hotels in the mid-80s. These lifestyle properties offered an alternative to the staid hotels of the time but were dismissed by industry stalwarts.
Now boutique hotels are established, mainstream, and successful. Will peer-to-peer alternatives have a similar impact over the next few years?
Remember, sharing is a phenomenon as old as human kind. The internet age has allowed for collaboration on a scale never before seen and businesses need to modify their traditional models.
Peer-to-peer is showing that staying somewhere is more than location and amenities. In response, hotels should look for ways to bring more authenticity to the customer experience; source local, then promote it; engage with guests beyond check-in and check-out; actively work to harness technology across your customer's touchpoints; create a sense of community with your guests; become better at telling your hotel's story.
Your future depends on it.
Read original article