Next time you wrestle with an annoying mobile travel app to plan a trip, have confidence that help is on the way.
It might just come from a Shanghai development team that hangs out at Jin Jiang International E-Commerce, where they have a knack for inventing the future by impressing hackathon judges.
Last weekend, Jin Jiang's "Team 17," a plucky crew of three engineers, a UEX designer, and a business development manager, coded a group travel mobile app that won best of show at the second THack China.
Only a prototype, it's Jin Jiang's user experience that impresses. The hack features an imaginative planning timeline, with pricing updates at regular intervals, and a logical interface: make a wish… bill… trip… travel….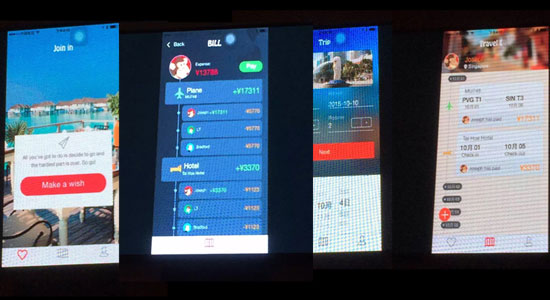 Many power smartphone users are mobile app pack rats who sample everything and evangelize favorite apps as must-have trophies. For the rest of us – especially travelers – most apps are narrow point solutions, like airline flight alerts and paperless boarding passes, or else pushy single-company loyalty programs of limited value.
The day is coming when mobile apps will have broad, complete-journey usefulness and support features, plus intuitive interfaces with inter-connected shopping elements.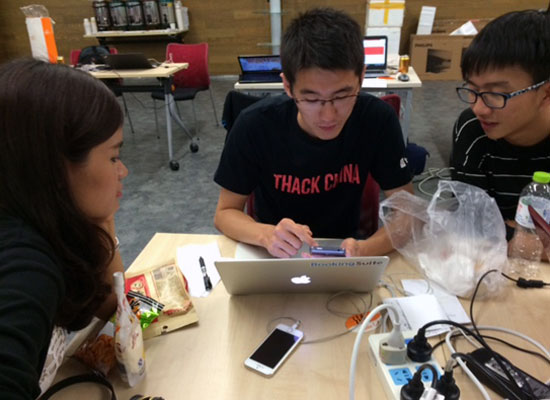 Successful hackathon
At THack 95 developers from China (mostly), South Korea and Singapore pushed us little closer to the goal.
In a partnership with Guangzhou-based Travel Daily, Tnooz presented the second annual THack China, a weekend hackathon of developers, technologies, leading brands and creative approaches to enhancing the traveler experience.
Some 23 teams hosted at Alibaba Group's massive campus in Hangzhou addressed challenges like recommendations and support for the rising number of Chinese middle class travelers, family and group travel planning and, of course, mobile solutions.
Of 22 teams that successfully coded product prototypes, 21 projects were designed for a mobile platform. That's no surprise.
China developers are from the generation that skipped PCs in adopted of smartphones as their favored first screen. In the hackathon, they used laptops to pump travel ideas into mobile SDKs and threaded search, booking and information APIs from tech providers AliTrip, Amadeus, JD.com, AXA Travel Insurance and Yeah Information.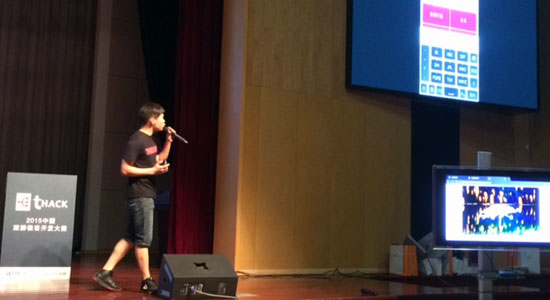 Recently, the impact of mobile in AsiaPacific was highlighted in research presented by Sabre in a Tnooz webinar:
– Ctrip mobile downloads exceeded 800 million by 1Q15, and mobile channels accounted for 70 percent of transactions this quarter

– Qunar mobile revenues in 2Q15 increased more than 300 percent year over year

– Of total traffic on Cleartrip, 53 percent is from mobile channels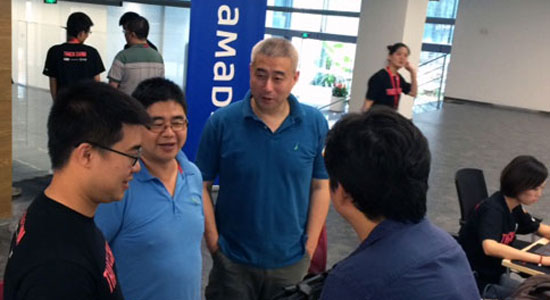 At the opening of the hackathon, AliTrip senior technology director Yangdong Li told developers mobile services are at the core of all digital platforms. He said the infrastructure required for mobile travel transactions is complex and evolving, and interfaces and user experience on mobile devices need much improvement.
On the latter, the developers obliged. Among the ideas:
– Bicycle-only holidays for Chinese domestic travelers

– Cost-sharing app for marathon circuit runners arriving from multiple locations

– Luggage delivery services to your destination booked pre-trip

– Support app for in-destination tracking of elderly travelers by their families and tour guides

– Mobile app using 2.5D holograms and 720-degree photos to inspire domestic China travel
THack China results
THack China was co-produced by Tnooz and Travel Daily. The winners were:
– First place (RMB 10,000, US $1,600): Join In, group travel planning mobile app by Jin Jiang team

– Runner-up (RMB 5,000): Room Touch, hotel travel shopping app by Ctrip team based on high-quality room photos and Google Earth location photos

– People's Choice (RMB 5,000, awarded by vote of developers): Running the World, sharing economy mobile app to split travel costs among marathon runners converging from various locations

Honorable mention by judges: a mobile app for in-destination shopping and hotel delivery; a mobile app recommendation engine for low-cost destinations; Running the World marathon app

– Best use of Amadeus API (RMB 10,000): Room Touch

– Best use of Yeah Information API (RMB 10,000): Hotel interactive TV app for foreign visitors to book car and other services from their room

– Best use of AliTrip API (RMB 10,000): Mobile personal assistant using artificial intelligence to learn travel preferences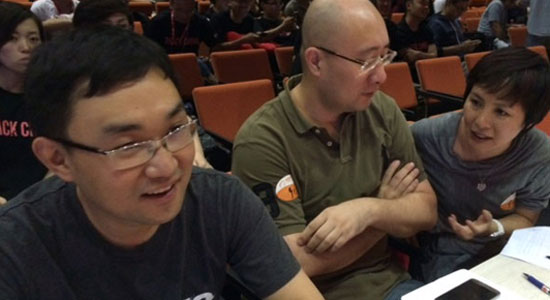 For the Mandarin version, see TravelDaily's story on THack China today.
Read original article