China National Tourism Administration's latest statistics indicate that inbound arrivals for January-September this year was nearly 100 million, of which 79.7% originated from Hong Kong, Macau, and Taiwan. International arrivals exceeded 19.21 million, with Korea, Japan and Russia being the top three source markets.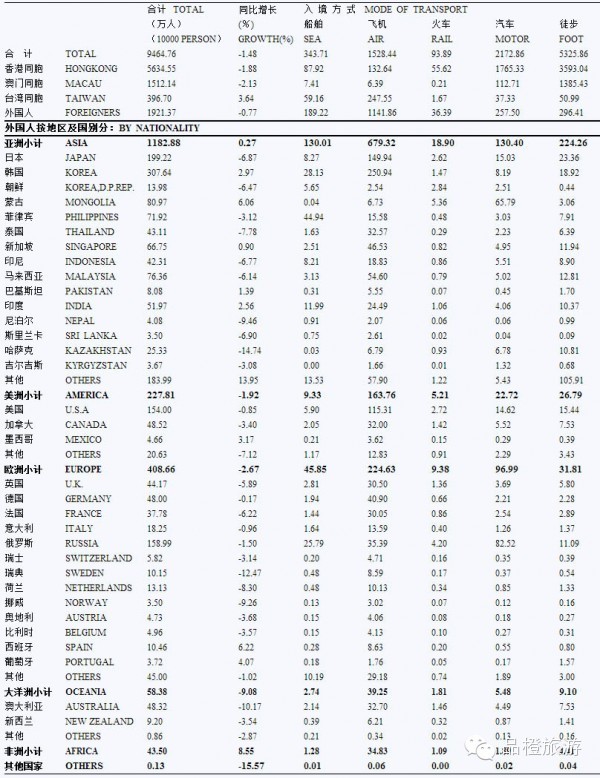 The data shows that inbound arrivals to China declined 1.48% year-on-year to 94.64 million in the first three quarters of this year. Arrivals from Hong Kong totaled 56. 35 million and 15.12 million from Macau, down 1.88% and 2.13% respectively. Arrivals from Taiwan, meanwhile, increased by 36,400 to total 2.967 million.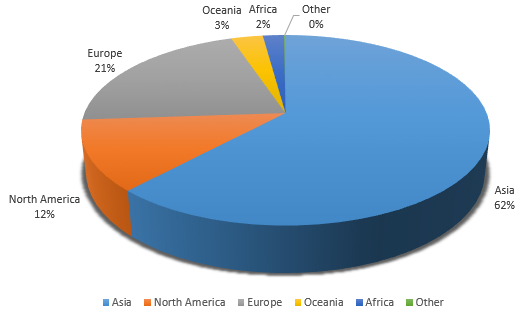 International arrivals totaled 19. 21 million, 0.77% lower than the same period last year. The top 15 visitor source markets were: Korea (3,076,400 trips), Japan (1,992,200 trips), Russia (1,589,900 trips), USA (1,540,000 trips), Mongolia (809,700 trips), Malaysia (763,600 trips), Philippines (719,200 trips), Singapore (667,500 trips), India (519,700 trips), Canada (485,200 trips), Australia (483,200 trips), Germany (480,000 trips), UK (441,700 trips), Thailand (431,100 trips), and Indonesia (423,100 trips).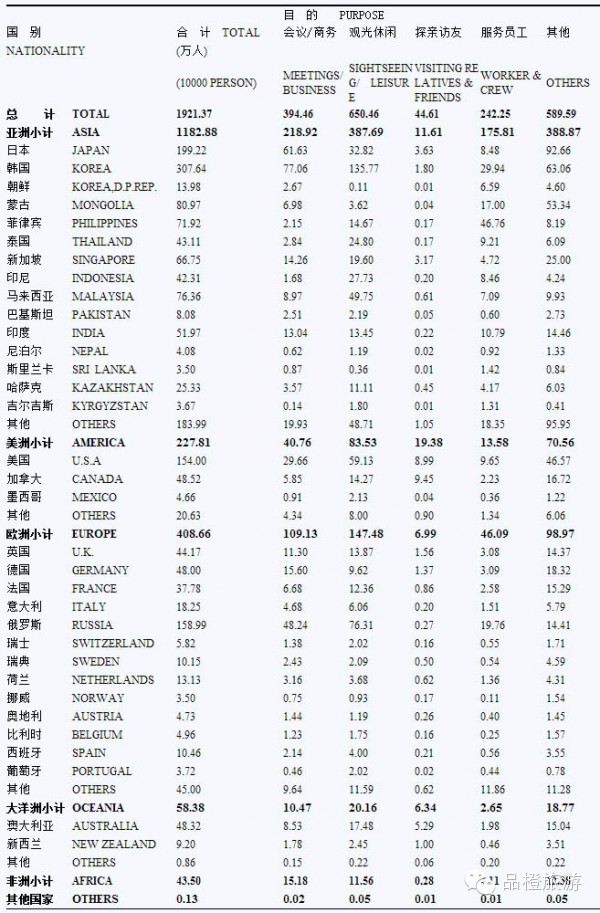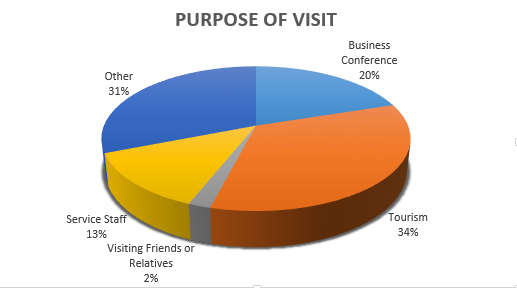 Data on the purpose of visits shows that 33.85% of the 19.21 million international arrivals were for leisure, while 20.53% were for business and meetings.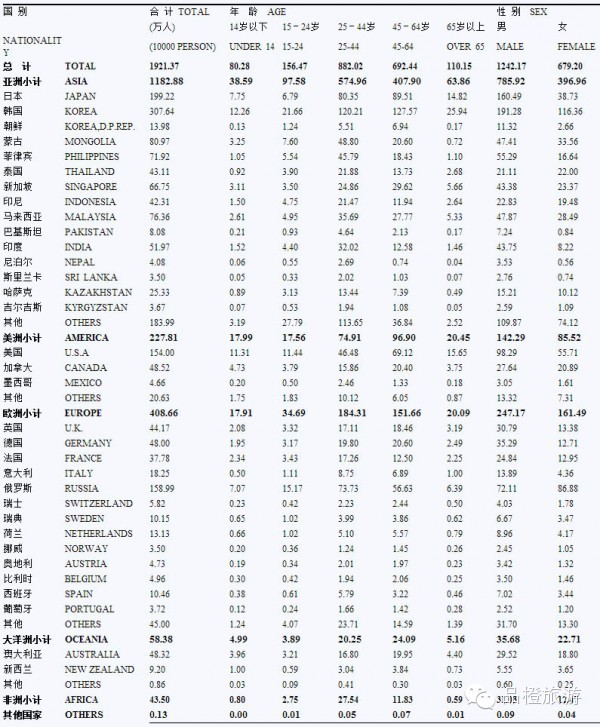 Male visitors made 12.42 million trips while female visitors contributed 6.79 million trips. About 8.82 million trips were made by visitors aged 25-44 and 6.92 million trips were made by visitors aged 45-64.(Translation by David)