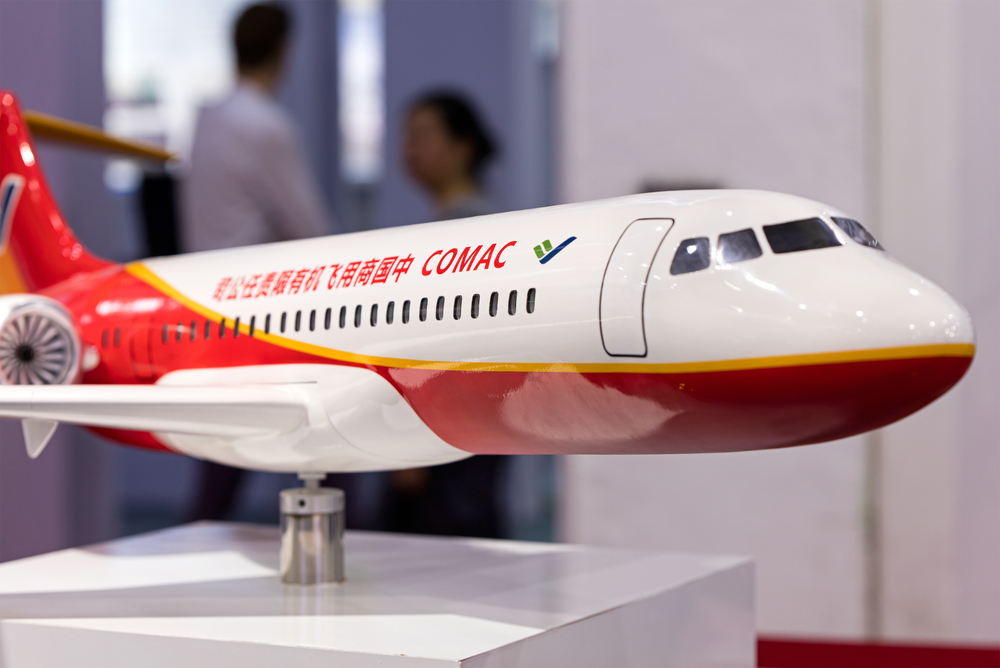 China Eastern Airlines Corp. became the first recipient of the Chinese-made C919 passenger jet Friday, a milestone in the country's aviation ambitions as it bids to compete with aircraft made by Airbus SE and Boeing Co.
The C919, made by Commercial Aircraft Corp of China Ltd., is one of five ordered by China Eastern to be delivered through 2023. It is due to start flying commercially next spring. Comac, as the manufacturer is known, added 300 new orders in November from undisclosed buyers, on top of 815 already booked for the narrowbody, mostly from Chinese lessors.
Comac has struggled to drum up interest for the C919 overseas, not helped by 14 years of planning, testing and missed deadlines. The plane was awarded a production certificate in November, but Comac hasn't provided details on how many it will roll out a month, an industry benchmark to gauge demand.
While the C919 delivery is significant, the plane faces an uphill battle to challenge the European and American manufacturing duopoly. Airbus received one of its biggest orders ever from China over summer and Boeing planes are widely used in the country, even though its 737 Max has yet to return to commercial service.
Read original article