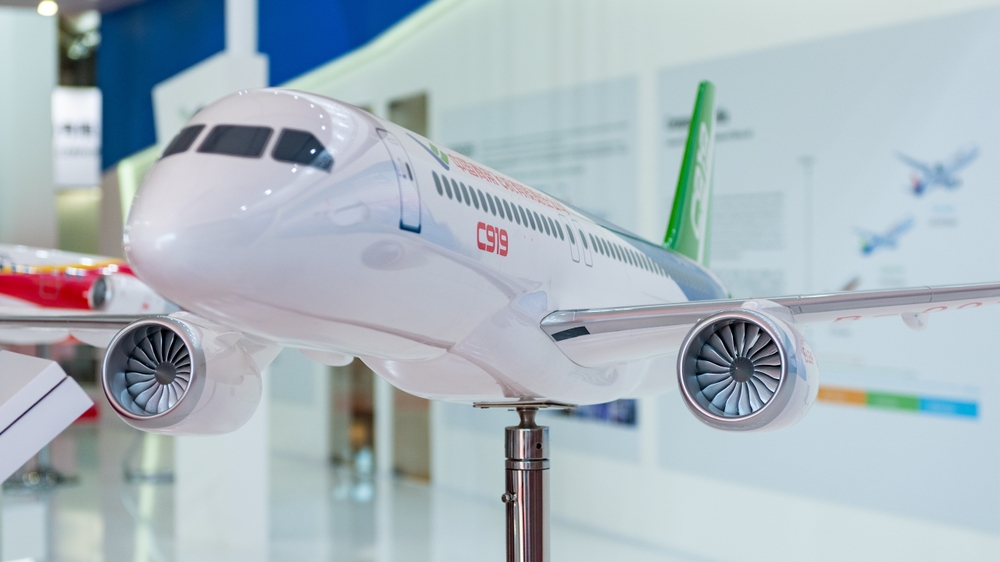 China's three largest domestic airlines have just placed a massive order worth RMB 240 billion (USD 32.75 billion) with Airbus for 292 narrow-body A320 NEO aircraft. But over the next few decades, China's skies will increasingly feature Chinese-made jetliners.
On Tuesday, flight MU5264 from Shantou in Guangdong Province landed safely at Shanghai's Pudong Airport. The aircraft used was the ARJ21, a regional passenger aircraft with 78–90 seats that was manufactured in China by the Commercial Aircraft Corporation of China (COMAC), the state-owned large passenger aircraft manufacturer founded in 2008.
According to Xinhua, Tuesday's successful flight was an important milestone for the ARJ21 and for COMAC.
COMAC, informally known as "the big plane company" in China, is currently testing the first serious Chinese competitor to Airbus and Boeing: The COMAC919, or C919, is the first large passenger aircraft independently developed in China.
The C919 is a large, narrow-body aircraft with a seating capacity of between 168 and 190 people. With its first successful test flight in 2017, the C919 has been flying around Chinese cities over the last few months, and its full certification is expected any day now.
The first C919 to be delivered to a client, China Eastern Airlines, is currently conducting test flights over Shanghai and Shandong Province.
COMAC has received 815 orders amounting to USD 74 billion for the C919 (whose performance COMAC compares with the Airbus A320 and Boeing 737) from 28 clients, and 34 planes have been bought by overseas clients.
Read original article