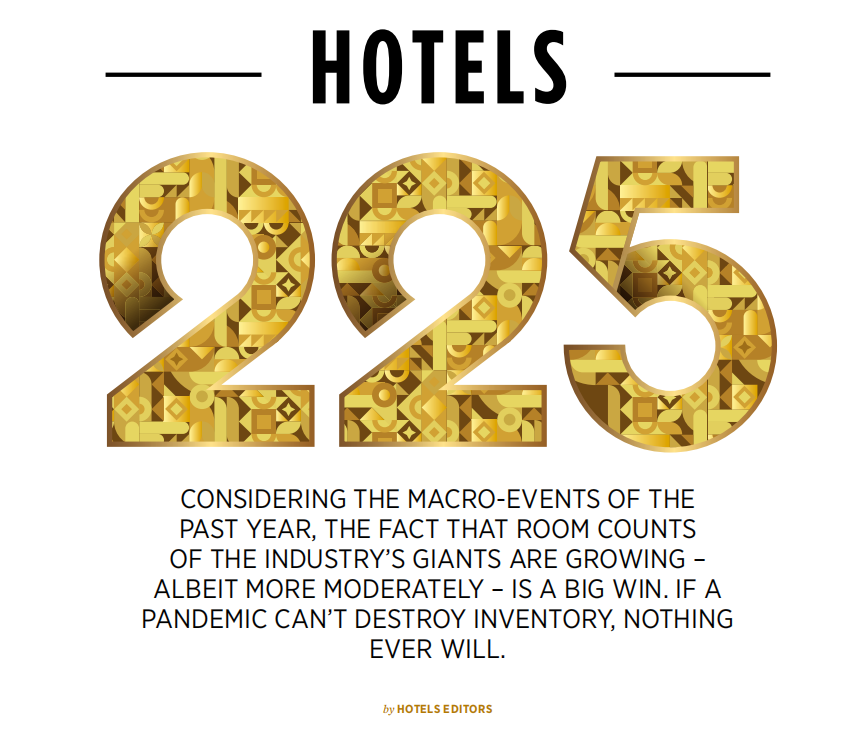 Once again, HOTELS ranks the world's biggest hotel companies based on room counts according to data as of December 31, 2021.
In reviewing the data, among the biggest gainers were Shanghai's Huazhu Group Ltd., which further penetrated into lower-tier cities in China, with roughly 200 new cities of coverage added during the year. At the same time, Chicago-based Hyatt Hotels Corp, which added Apple Leisure Group to its portfolio, added more than 45,000 rooms to its portfolio.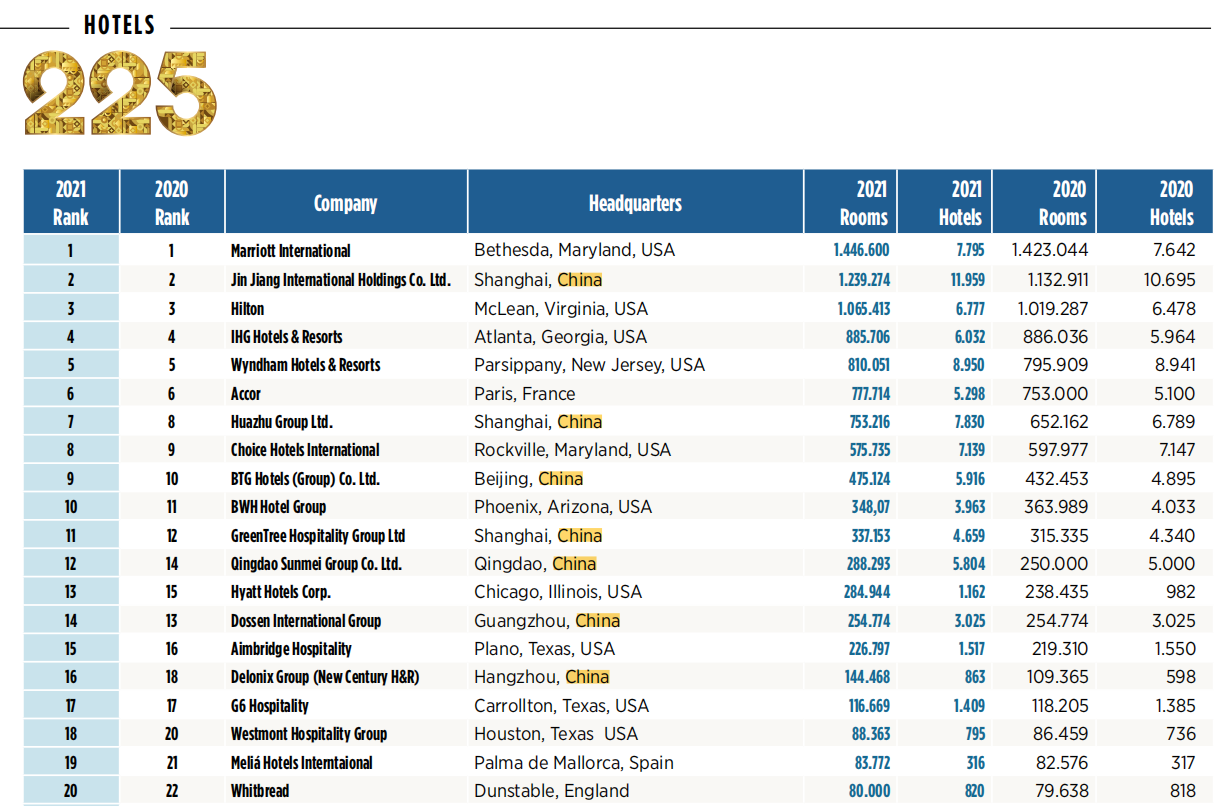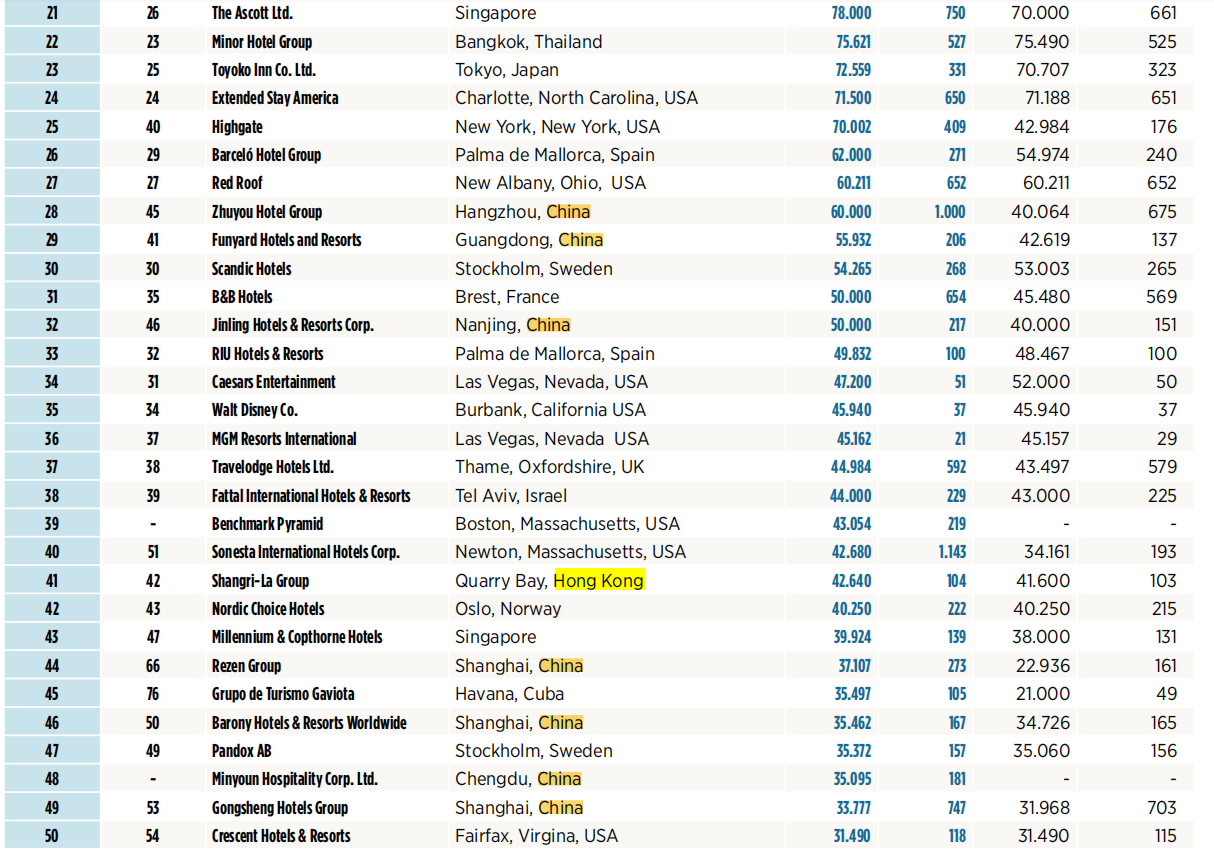 Top 3 giants Marriott International, Jin Jiang International and Hilton held up quite well in 2021 with Marriott adding more than 23,00 rooms, Jin Jiang adding more than 106,000 rooms and Hilton growing by some 46,000 rooms, according to collected data.
Fifteen Chinese hotel groups are listed among the Top 50. Except for Jin Jiang, other Chinese hotel groups include Huazhu, BTG Hotels, GreenTree, Sunmei, Dossen, Delonix, Zhuyou, Funyard, Jinling, Shangri-La, Rezen, Barony, Minyoun and Gongsheng
Read original article