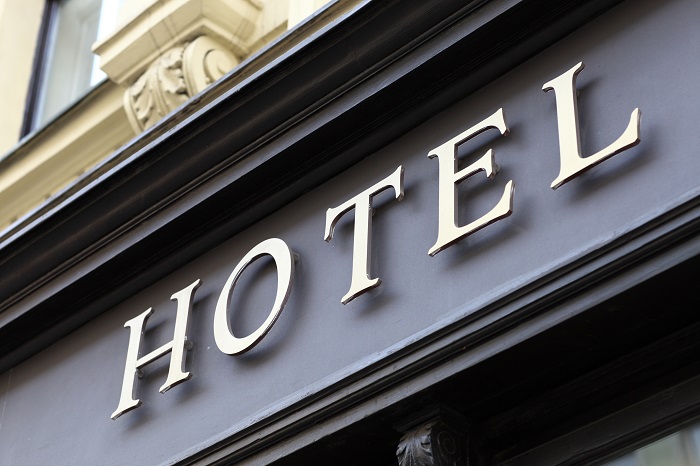 The global hotel industry has a long road to recovery ahead after experiencing its worst year on record in 2020, but STR's Robin Rossmann believes things will get back to feeling mostly normal within two years.
Speaking during the "Global Hotel Overview" session of the online Hotel Data Conference: Global Edition, Rossmann said overall performance numbers could near pre-pandemic levels by the latter half of 2022. Rossmann is managing director at STR, CoStar's hospitality analytics firm.
"By [fourth quarter] 2022, depending on where you are in the world, demand will be between 80% to more than 100% of 2019 levels," he said. "I'll just say that again, within seven quarters of today, it's going to feel pretty normal. Demand is going to be pretty close to back up to 2019 levels."
Until then, he said, there will still be plenty of pain for the industry, with "some pretty tough months through 2021, and I think, in the beginning of 2022."
The recovery of revenue will be much more prolonged. Hotels are expected to get back to 2019 revenue-per-available-room levels by 2024 at the earliest.
"But remember, 2019 was a banner year for our industry, so it will take time to get back there," he said.
Performance is going to vary greatly across the globe and even across different segments and property types at the market level, Rossmann said.
Gateway markets with heavy reliance on business and group travel in addition to international travel have been the hardest-hit by the downturn. Rossmann called out London in particular as a city that has faced significant challenges during the pandemic and will have a steep climb back to normalcy.
He said London hotel performance data has revealed some interesting and unexpected trends, including that there's no strong correlation between the historic drops in demand and rate slashing by hoteliers. Short-term rental properties also have been able to maintain more consistent levels of demand than hotels.
"You can see hotels bumping along the bottom at 10% to 20% occupancy and short-term rentals at 40% to 50% occupancy," he said.
The gulf is in part due to business travelers opting for a more comfortable long-stay situation than hotels can offer, Rossmann said, noting the length of stay has increased for short-term rentals in the London market.
"We've seen short-term rental length of stay go from about four nights on average up to about 10 to 12 nights in London," he said. "So why is there this perception that if you're going to stay for long, you need to stay in a short-term rental? ... There's a real opportunity for hotels to go after that kind of business."
Six other markets which rely heavily on international demand — Bogota, Colombia; Buenos Aires, Argentina; Sau Paulo, Brazil; Rome, Italy; Marrakech, Morocco; and Nairobi, Kenya — posted full-year 2020 hotel occupancies below 25%.
As dire as that picture is, Rossmann stressed it's not a permanent situation and there will be a return of international demand eventually.
"Don't panic," he said. "It will come back."
The Climb Back
While this has been a historically challenging period for hoteliers, Rossmann said there should also be plenty of reason for optimism and excitement, noting "every hike starts at the bottom of a mountain."
"We've had some training at this," he said. "We can learn from the past, and the key to success is training."
He noted the individual success of hotels will be determined not just by macroeconomic issues, government regulations and the success of vaccination efforts, but by the decisions made by leaders at individual properties and companies. The key is to be informed as possible about what's happening at the market level, he said.
The variance in performance among hotels in individual markets in 2020 was the greatest STR has ever observed, Rossmann said.
For example, occupancies at hotels in the Edinburgh, Scotland, market varied 10% to 20% in 2019 but that spread increased to 70% to 80% in 2020.
"If you're not comparing yourself against how your competitors and your [competitive set] are doing, you're blind to what's going on in your market," he said. "You have to focus on this level more than ever before."
What Are Travelers Thinking?
Rossmann said it should be reassuring for hoteliers that government restrictions rank as the top barrier to travel in a survey of travelers. He said that's a sign that people will travel when they have the option.
"That's good news because we know that when [restrictions] go away that pent-up demand will come through," he said.
Read original article