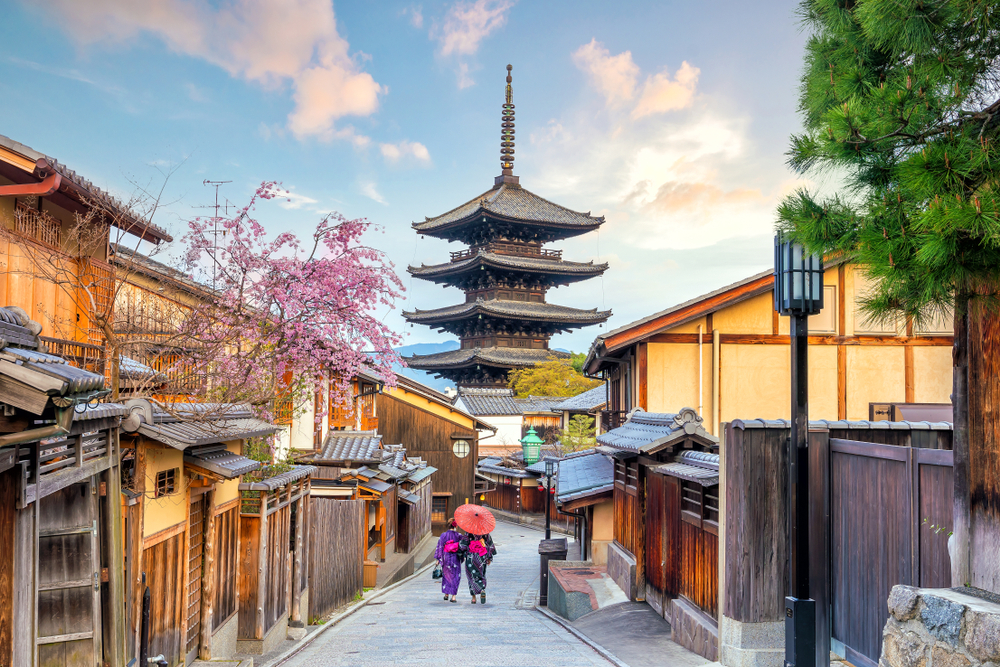 On November 9, Alibaba's travel platform Fliggy joined forces with the West Japan Railway Company (JR West) to "bring popular tourist attractions in Kyoto online to Chinese netizens", according to Alizila, the news portal for Alibaba Group (owner of the South China Morning Post). The former imperial capital was chosen because of its existing popularity with travelers from the Middle Kingdom.
English-language, state-owned news channel CGTN reported that Japan overtook Thailand to become the top overseas destination for Chinese tourists in 2019. Naturally, attraction-rich Kyoto was one of the most-visited cities, affording sightseers the opportunity to admire the cherry blossoms, sample local delicacies and tour temples.
Fliggy's first two-hour virtual tour "started with an introduction of the Sagano Scenic Railway, then proceeded to visit several sightseeing spots around Arashiyama, and even included a ride in a rickshaw", reported online newspaper Japan Today.
"Japanese netizens were frankly stunned that JR West would host such an event," stated the Japan Today article. "Many complained that Kyoto had already been suffering from overtourism before the pandemic, making the city and its sightseeing spots too crowded with 'rude' international travellers. No one wants to go back to those days of overstuffed buses […] so many were scathingly critical of the event."
The absence of tourists is a chance to assess the situation and implement more sustainable tourism management. Because although those 52 million visitors in 2018 spent 1.3 trillion yen (USD 12.42 billion), not everyone sees the benefits. "Overtourism has reached an unprecedented level," former assembly member Murayama Shoei told Nippon.com. "If it continues more Japanese visitors will avoid Kyoto, while residents' hostility towards tourists will only increase."
Read original article