Travel analytics company ForwardKeys has revealed a significant rise in flight searches among Chinese for travel to South Korea in comparison to other Asian destinations.
It attributes the sharp increase – shown in the table below – to how well South Korea is considered to have managed the COVID-19 outbreak.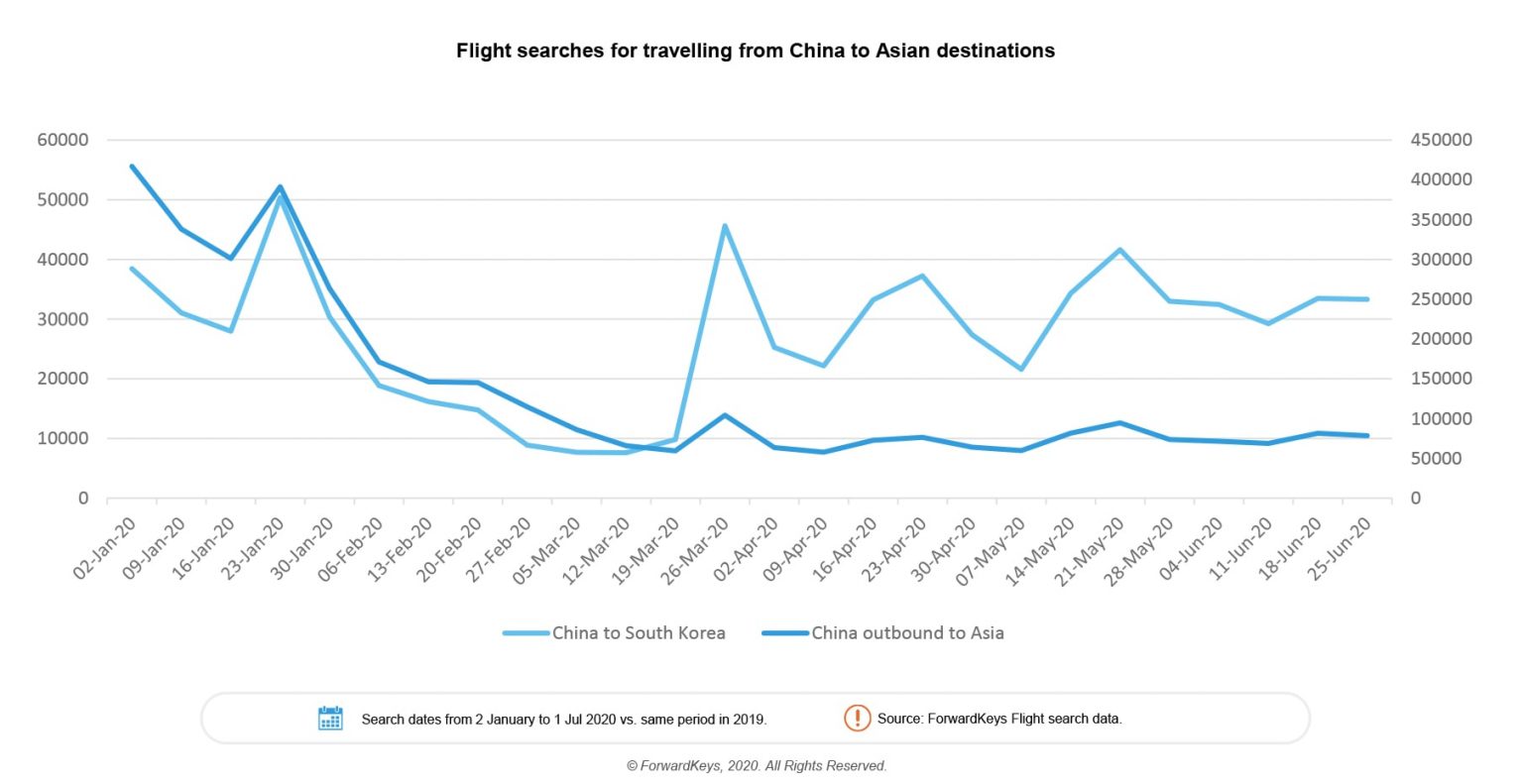 ForwardKeys Asia Expert Nancy Dai said that the relative closeness and increasing frequency of flights between China and South Korea could be other contributing factors to explain the surge of interest.
Meanwhile, ForwardKeys' flight search tool revealed that airfares for China-South Korea routes have jumped dramatically since 2019 – but it observes that this hasn't slowed down the number of searches.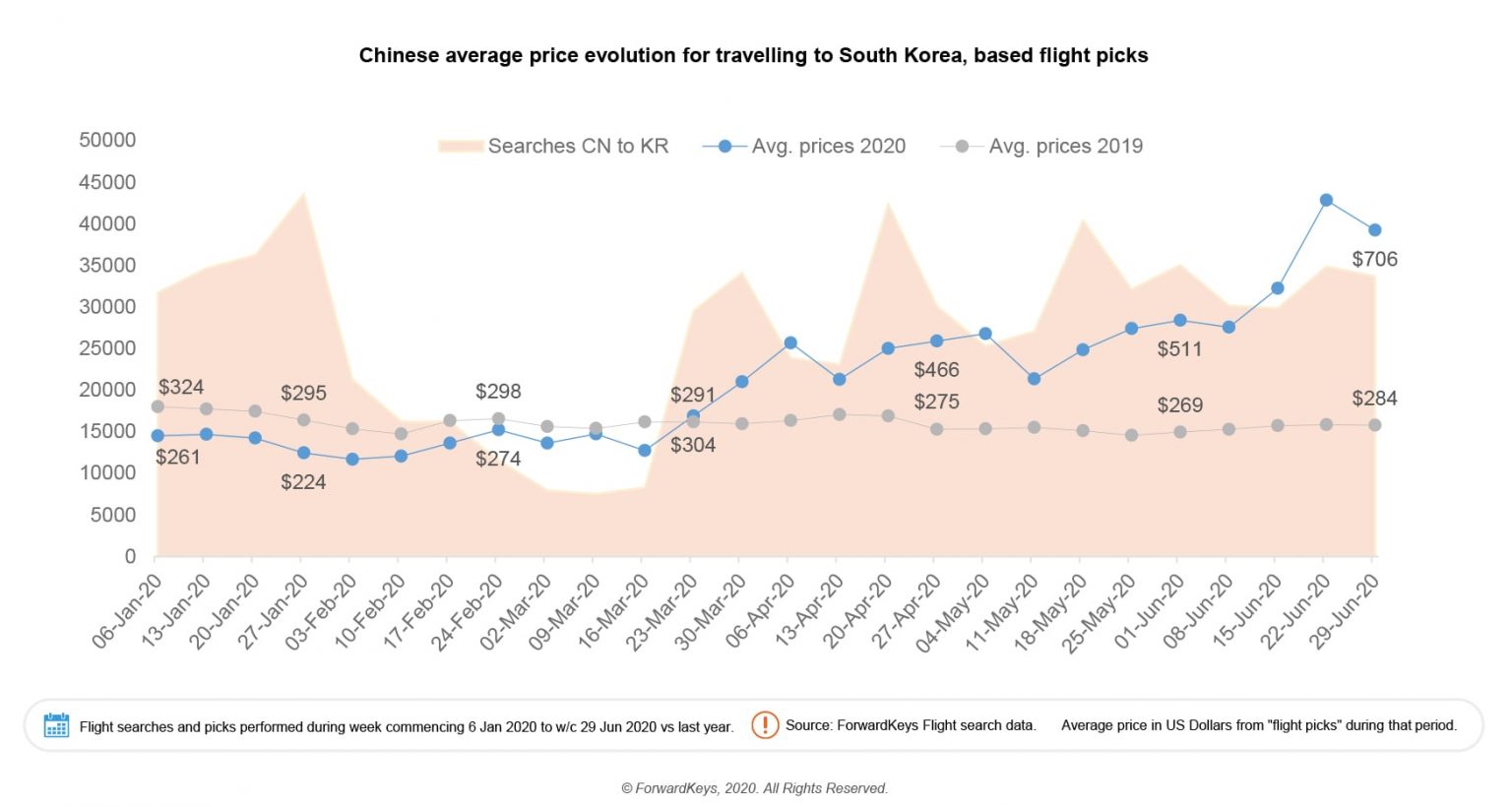 In the week commencing 29 June the average airfare was US$706 while a year ago it was considerably lower at US$284.
ForwardKeys also noted that a growing trend for flying later or last-minute reflects how the uncertainty of flight schedules and travel restrictions has impacted the booking patterns and habits of flight searchers in China.
Read original article