"On a conservative estimate, we will sit among the world's top three duty-free operators in terms of annual sales within the coming three years," said Li Gang, vice-general manager of China National Travel Service Group Corp. "If all goes well, it is entirely possible to achieve the goal by next year."
Such a vision comes as China Duty Free Group edged out luxury conglomerate LVMH's DFS Group and South Korea's Lotte Group to win the bid to operate all liquor and tobacco duty-free stores at Hong Kong International Airport.
The company, owned by the State-owned tourism giant, will run the airport's eight duty-free shops spanning 3,400 square meters for seven years until 2024, in a joint venture with French travel retailer Lagardère Services under a new brand of Duty Zero by CDF.
The contract took effect on Saturday, following the expiration of the operational contract with DFS.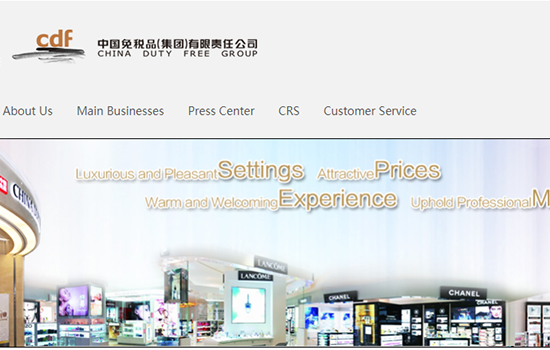 Hailed as one of the world's busiest international airports, Hong Kong International Airport connects 220 global destinations and handled around 70.5 million passengers last year. The aviation hub posted a profit of HK$8.3 billion (USD 1.06 billion) in 2016, making it one of the most profitable airports around the world.
"Winning the concession at Hong Kong International Airport marks a milestone in our mission of 'going global'. This is the very first time that (a) domestic duty-free operator wins the right to run duty-free stores at the major international airport outside the Chinese mainland," Li told China Daily.
The State-backed travel retailer, currently operating 248 duty-free stores across the Chinese mainland, Hong Kong, Macao, Taiwan and Southeast Asia, aims high to expand its global business footprint.
Read Original Article