HNA Infrastructure CFOchief financial officer Zhou Feng said the phase two development aimed to boost not only the airport's passenger capacity, but also its non-aviation revenue, which is mostly business from the duty-free stores.
"The company is looking to generate 70% of its revenue from the non-aviation sector as the mainland hopes to make Hainan a top duty-free shopping destination," Zhou said.
Currently, more than 40% of the company's revenue comes from its non-aviation business.
HNA Infrastructure, formerly known as Hainan Meilan International Airport, provides terminal facilities, ground handling services and passenger services. It also leases commercial and retail space and operates duty-free stores at the Haikou airport.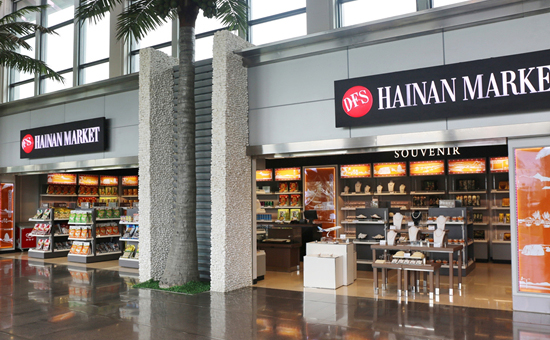 Since 2011, Hainan has been experimenting with a trial scheme that allows duty-free shops to be set up on the island, offering prices up to 30% less than on the mainland.
While duty-free shops are usually only open to passengers travelling on international routes, the trial scheme gives the mainland's domestic passengers travelling to Hainan access to duty-free shops.
The mainland's experiment with duty-free stores for domestic travel is seen as its effort to spur domestic consumption and keep within its own borders some of the luxury spendings by citizens who travel abroad.
Hainan has already attracted more than 18 million visitors in the first quarter of this year, a 12% increase from a year earlier, according to state media. The popular winter getaway destination attracted more than 60 million visitors last year.
Read original article