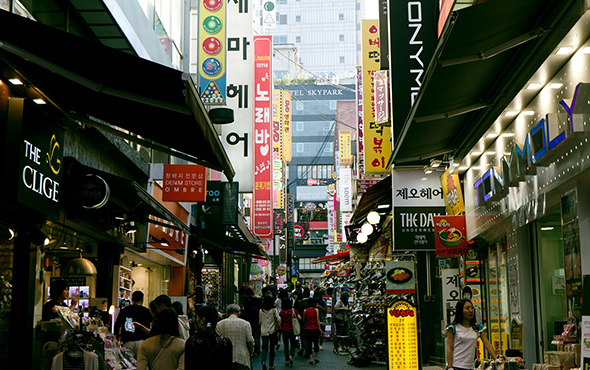 A potential backlash from China against the deployment of a missile defense system on the Korean peninsula is raising worries among South Korea's tourism and leisure industries that increasingly rely on Chinese tourists to drive sales.
South Korea and the U.S. plan to deploy the Terminal High-Altitude Area Defense, or Thaad, system in an area about 220 kilometers (136 miles) southeast of Seoul. The decision drew a stern rebuke from China's foreign ministry, which said the system's powerful radars threaten its national security, and warned it would take "necessary measures to safeguard" its interests in the region.
The warning sent chills through the country's tourism and leisure industries, which heavily depend on Chinese visitors for sales, and would be hardest hit if China were to restrict or hamper travel to South Korea.
Hotel Lotte, the world's third-largest operator of duty-free stores and the biggest in South Korea, said visitors from China accounted for 70% of sales at its duty-free stores in the first six months of the year. That's up from 62% in 2015 and 59% in 2014.
Samsung Group's Hotel Shilla Co., the country's second-largest duty-free operator, said about 65% of its sales are to Chinese tourists. While not as reliant on visitors from China, several major hotels in Seoul said that as much as a quarter of occupants are Chinese tourists.
Read original article