According to a Chinese outbound market report from the Chinese Outbound Tourism Research Institute (COTRI), 20 percent of the 120 million Chinese outbound travelers booked travel using an online travel agency in 2015. That's a seven percent increase over 2014 and the strongest indicator that booking sites continue to be more accepted throughout China.
Chinese consumers felt less pressure from pricing wars late last year when Ctrip took a stake in Qunar and began working together, a powerful alliance among two of China's largest booking sites. That's likely one factor swaying more consumers towards booking sites, COTRI said.
Still, 80 percent of Chinese travelers booked offline and used one of the more than 27,000 brick and mortar travel agents in China last year. The number of travel agencies in China has increased by 50 percent since 2006 and shows little signs of slowing, and COTRI projects Chinese outbound travelers will spend nearly $80 billion at travel agents this year.
Chinese consumers spent about $56 billion at travel agencies in 2015. They also booked $11 billion worth of travel through online travel agencies last year, a 70 percent increase over 2014.
While offline travel agents in China have closer relationships to consumers than their foreign counterparts have with markets elsewhere, they also have competition besides the growing popularity of Chinese booking sites like Ctrip and Qunar.
And when traveling internationally for the first time–which describes a large swath of world's largest outbound market–Chinese consumers often prefer to speak with a travel agent in person, the report points out.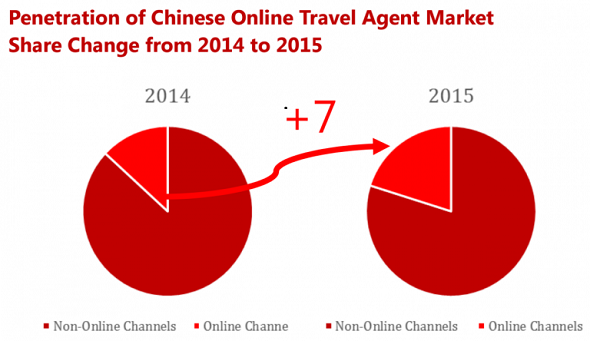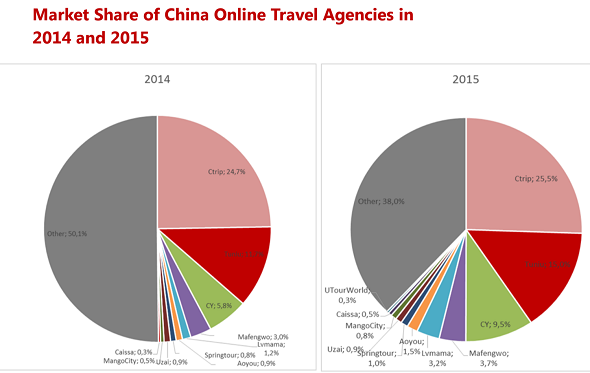 Read original article