Chinese conglomerate HNA Group agreed to buy a controlling stake in Tysan Holdings Ltd. for about $340 million to expand in construction and property development, prompting shares of the target company to jump to the highest level in 25 years.
HNA will pay HK$2.62 billion ($340 million), or HK$4.53 a share, to an arm of Blackstone Group LP for a 66 percent stake in Tysan, the construction company said in a filing to the Hong Kong Stock Exchange. The price is about 11 percent more than Tysan's closing level on March 31. Trading was suspended April 1.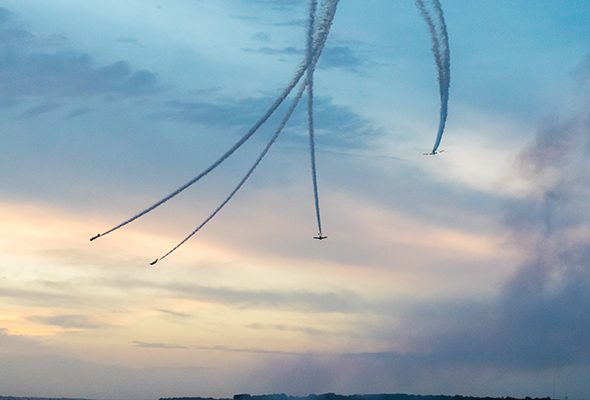 The acquisition would help HNA, the owner of Hainan Airlines as well as hotel, infrastructure, logistics and aviation-maintenance businesses, extend its foothold outside mainland China after agreeing to buy a stake in Brazilian airline Azul Linhas Aereas Brasileiras SA and acquiring airport luggage handler Swissport International Ltd. for about $2.7 billion. China has urged its companies to expand overseas to improve competitiveness, helping result in $97 billion in deals in the first quarter.
The conglomerate was also said to be one of the bidders for London City Airport this year, before losing out to a consortium led by Ontario Teachers' Pension Plan Board.
China has undertaken a so-called "One Belt, One Road" initiative, a $40 billion strategy that aims to strengthen economic and transport ties across Eurasia, while raising the world's second-biggest economy's profile as a global power.
Tysan Group's main business is in foundation piling. The company was involved in construction projects such as laboratories at the Chinese University of Hong Kong and Cathay Pacific Airways' air cargo terminals at the city's airport, according to its website. It also took part in works in the expansion of Sands casino in Macau and a tower development at the Venetian.
Its operations include property development, a business that accounted for about 20 percent of revenue, according to data compiled by Bloomberg. It has completed at least two projects in Shanghai, with two more under construction, its website shows.
Read original article